The SAINT Protocol: Rapid Relief for Treatment-Resistant Depression
Depression can affect people in many ways. In some cases, temporary treatment such as medication or therapy can relieve symptoms. For others, however, depression isn't so easy to deal with, and it doesn't improve despite all manner of treatments. This is often referred to as Treatment Resistant Depression or TRD.
If you or someone you know is dealing with TRD, you are not alone, as approximately 30% of people with Major Depressive Disorder are resistant to treatment. But there is hope. At BrainStim Centers, we use highly personalized TMS (transcranial magnetic stimulation) to treat patients with TRD and have achieved some great results.
Now, we are excited to add a new, accelerated, and more effective treatment for depression called the SAINT™ protocol, which stands for Stanford Accelerated Intelligent Neuromodulation Therapy™. This cutting-edge treatment has achieved significant results in reducing depression symptoms in as little as five days.
Contact the New Patient Coordinator
Or Fill in the Form Below
What is the SAINT Protocol?
SAINT stands for Stanford Intelligent Accelerated Neuromodulation Therapy, a treatment protocol developed at Stanford University and published in the American Journal of Psychiatry.
In general terms, SAINT is a program of intensive, accelerated TMS which is highly individualized to each person's specific brain circuitry based on precise MRI data.
In the Stanford study, researchers found that SAINT significantly reduced depression symptoms in patients within 5 days and that when using the SAINT protocol, "78.6% of the participants in the treatment group were no longer depressed."
This is a major breakthrough in depression treatment and incredible news for anyone who has suffered from debilitating depression symptoms and has not responded to other treatments.
Standard Protocol TMS
TMS therapy is a noninvasive procedure that uses magnetic pulses to target specific nerve cells in the brain to restore normal activity and increase serotonin throughout the brain.
Studies show reduced activity in the left dorsolateral prefrontal cortex (DLPFC) region in the brains of people who have depression compared with those who don't. The TMS equipment generates an electromagnetic pulse that stimulates the nerve cells and receptors in this region of the brain.
We deliver Standard Protocol TMS at BrainStim, and a typical full course of treatment consists of sessions five days a week for approximately six weeks.

---
Contact the New Patient Coordinator
Or Fill in the Form Below
How the SAINT Protocol Differs from Standard Protocol TMS to Treat Depression
Instead of the traditional six weeks of treatment with standard TMS, SAINT treatment lasts a total of five days. This is due to the type of TMS used and the precise targeting of that treatment.
The SAINT protocol delivers 1800 pulses per session instead of 600 with standard TMS.
Patients receive 10 sessions per day, each lasting approximately 10 minutes, instead of one per day lasting approximately 37 minutes.
Each session is separated by a period of 50 minutes, so the sessions build upon each other and amplify the antidepressant effect.
In essence, a patient receives the same "dose" of brain stimulation but in much shorter treatment sessions and over a condensed period.
The other key to the SAINT protocol is the specificity of the treatment target. In the Stanford study, researchers used a functional connectivity MRI (fcMRI) to narrow in on the precise area to target in each patient's brain. They then placed the TMS coil in the exact location to best inhibit a deep structure of the brain called the subgenual cingulate cortex, which is overactive in people experiencing depression.
SAINT Treatment at BrainStim Centers
At BrainStim Centers, we are committed to continuously educating ourselves and our patients and incorporating the best technology in our field of non-invasive neuromodulation. To that end, we are excited to offer this breakthrough treatment for depression.
We are one of the only centers offering this advanced and highly personalized treatment. Our targeting method using an MRI and Nexstim Smartfocus TMS allows us to closely replicate the SAINT protocol. And we can deliver the exact same high-dose iTBS used in the SAINT studies.
First, we perform an MRI of your brain, which the Nexstim turns into a 3D image. We then review this image to find the exact area to target in your brain for treatment.
You will receive 10 sessions of iTBS per day, and this therapy is non-surgical and doesn't require any anesthesia or sedation.
During each session, you sit in a comfortable chair with the TMS equipment positioned at the designated point on your head. You will feel a light tapping sensation, but it is not painful.
In between sessions, you are free to work, shop, enjoy a meal, or do whatever else you would like.
Treatment using this method is much faster and can be life-changing for those suffering from depression, treatment-resistant depression or TRD, and Major Depressive Disorder or MDD.
Meet Our Medical Director
Dr. Mark Liker is a world-renowned neurosurgeon and is the founder, owner, and President of BrainStim Centers, Inc. He expects the highest standard of care and equipment not only in his private practice but in his TMS and MeRT Clinics as well.
As a neurosurgeon, I recognize that the accuracy of my equipment means the difference between an effective and ineffective treatment. Our patients rely on this as well."
Dr. Liker and his staff will ensure that with comprehensive diagnostic testing and precisely tailored treatment, we can help you achieve optimal brain health.
Testimonials
For those fortunate few who have experienced accelerated TMS, here is what they have had to say about their experience.
You know, you're talking about a non-drug therapy, you're talking about something that's non-invasive in nature.
I used to live my life totally within a level of black and white and now I live in a world of Kodachrome and I can see all the different colors. And I can see joy, I can see sadness, I can see ecstasy, I can see pain. But I can see all of those things and it gives me the opportunity to actually live my life for the first time. Do not sit there and say 'I just have to live this way' because you don't. You don't have to live this way anymore."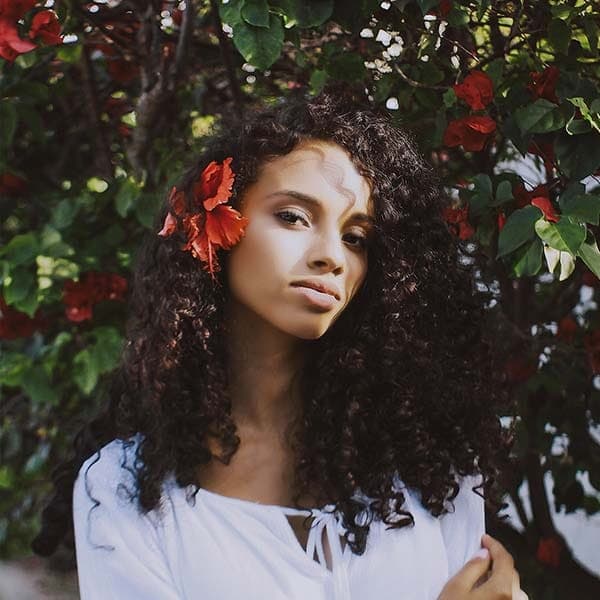 Rod
The treatment is not painful, it is a very short treatment. My kids didn't even know I was having treatment, and they said, something is different about you, something is different about you, and whatever it is, we like it.
I really hit a low mid-treatment, but it only lasted a couple of days, and after that, I felt wonderful.
I probably had depression for fifty-five years. Now I wake up joyful, I go to bed joyful. I have normal emotions, I still have the normal irritation, you know, you have irritation, but the black hole has gone. There is no black hole.
If you're hesitating, don't hesitate to call right now, it's your life, and it matters. This is a treatment that is easier than you can imagine. Don't wait. Save your own life."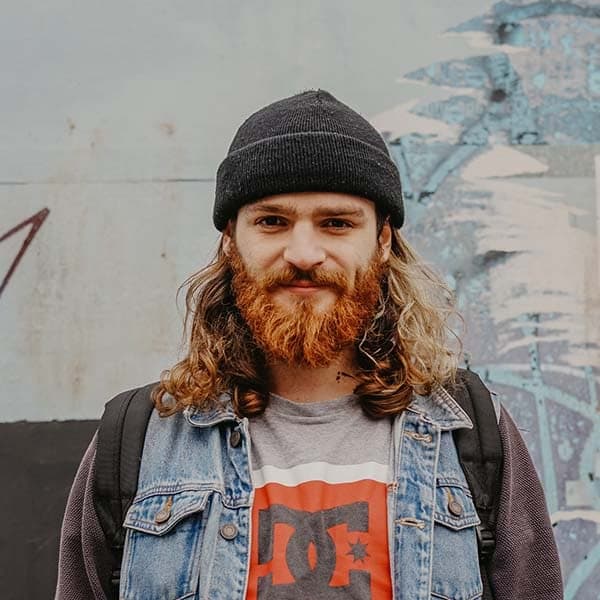 Desiree
"As a mother with depression, you don't have a whole lot to offer your children, so you just make the best of what you have…
I decided on TMS treatment after years of dealing with depression and dozens and dozens of antidepressants that I tried, and most were not very successful. 
Now that I have had TMS treatment, it's much easier for me to wake up in the morning. I actually was humming, and I had no idea I was doing it.
I actually look forward to when my children come home from school. And my children really get excited when I suggest that we get out and do things. 
I enjoy taking my son and my dog and going out for a walk and enjoying all the beauty around us."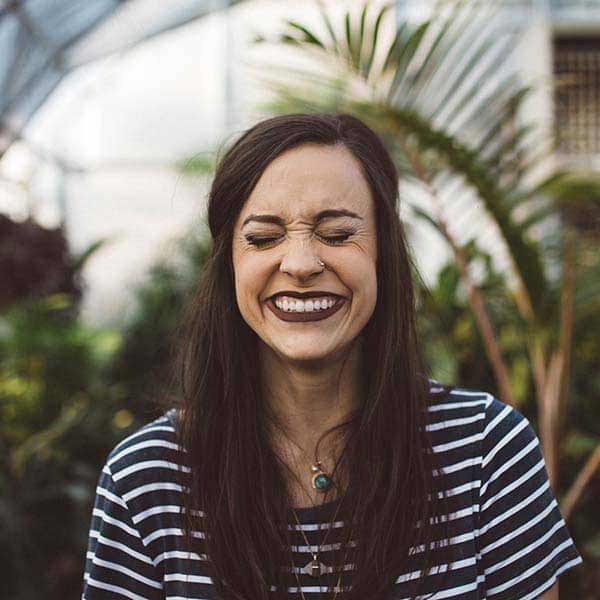 Tish
Interested in the SAINT Protocol for depression — but not sure?
Talk with our New Patient Coordinator
Our New Patient Coordinator is here for you, and we understand what you may be going through. To that end, we want to help, and it costs nothing to call us and talk about what is happening.
During your call, the New Patient Coordinator will listen to you and answer your questions. She will also explain our process and protocols, as well as costs, possible insurance benefits, and any other details you want to know.
There are no obligations, and she will take all the time you need in order to determine whether you should take the next steps.
Call Our New Patient Coordinator to Learn More
Or fill in the form below, and she will contact you.
Contact Us
For more information or to speak with our Patient Coordinator, please fill in the information below.
"*" indicates required fields